Workshop Overview
This program offers participants training on how to cope and respond effectively to individuals who are expressing aggression and/or are escalating their anger, resistance or hostility potentially leading to violent behaviour.
Crisis Intervention training can be offered in the following formats:
1 Day: Introductory or Refresher/Booster
2 Day: Advanced
3 Day: Advanced with Physical Self Protection and Disengaging Skills
CTI also offers Crisis Intervention Training-of-Trainers (TOT) workshops which will provide your organization with the internal capacity to deliver in-agency training sessions.
Learning Objectives
Enhanced self-awareness; learn how ones personal history affects a crisis situation, and its relevance on the outcome of the crisis
Learn effective defusing, de-escalation and disengaging strategies when responding to aggressive individuals in conflict or crisis situations
Review active listening, assertive communication and limit setting strategies in conflict situations
Practice verbal, non-verbal and para-verbal interventions that are designed to de-escalate individuals at various stages of arousal
Study strategies for effectively managing stress in work settings which experience both acute and chronic crisis situations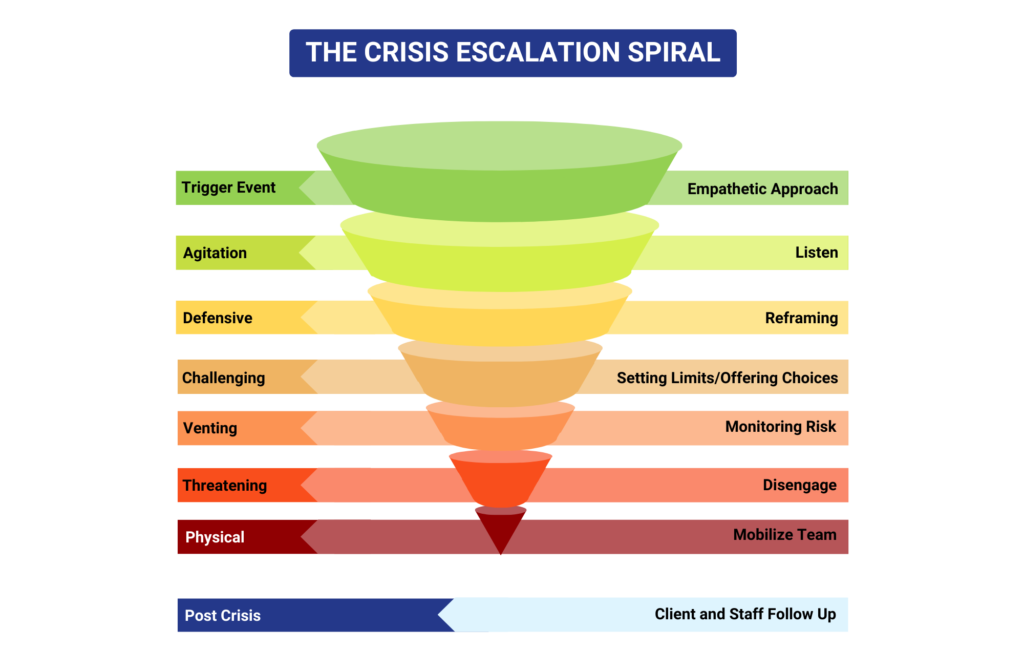 Accredited by: The Ontario Ministry of Children, Community and Social Services, and First Nations Wellness/Addictions Counsellor Certification Board.